Meet our Blogger Vanessa!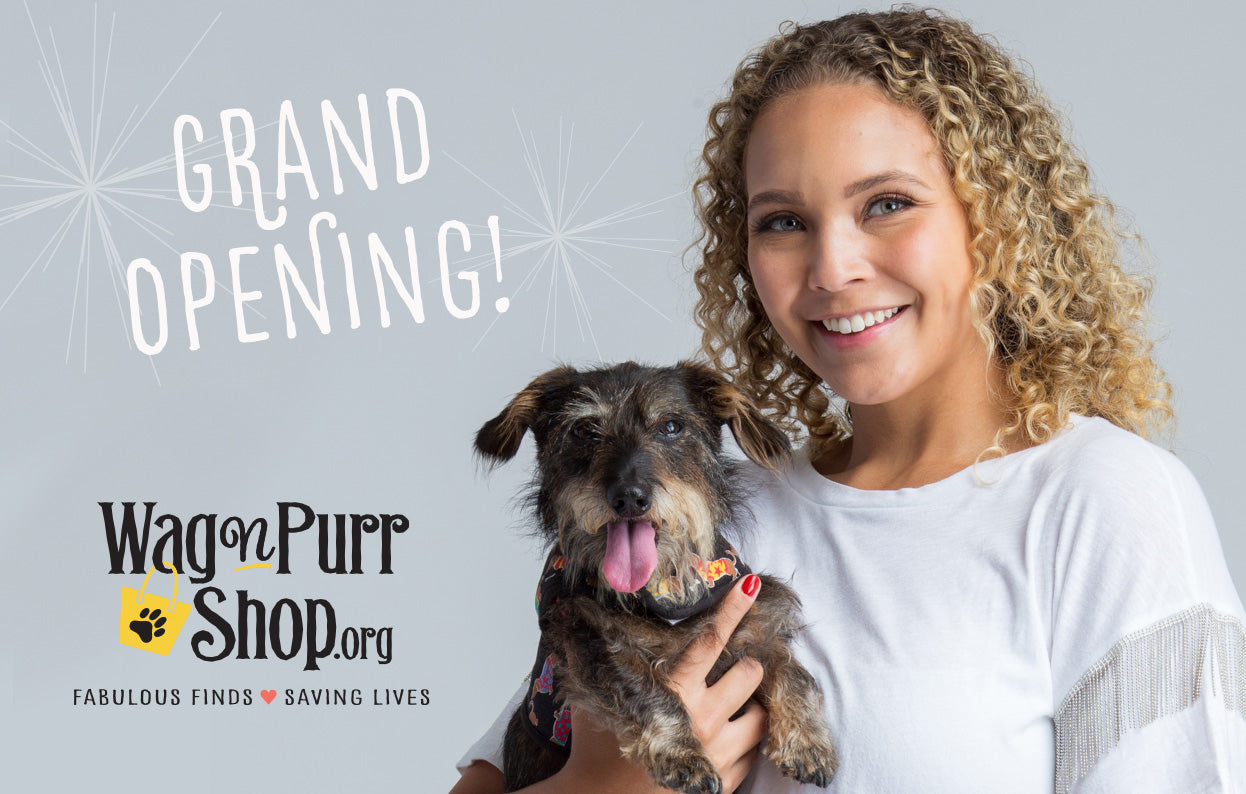 Hello my fellow animal lovers!
My name is Vanessa and I am excited to start blogging for the Wag N' Purr Shop, a unique, non-profit online boutique offering generously donated, new and gently loved items at great price points! Even better, purchases from Wag N' Purr Shop will help save family pets from "economic euthanasia" as 100% of our profits benefit the FACE Foundation, which provides financial grants to families whose pets require critical or lifesaving veterinary care.
I feel blessed to have adopted two rescue dogs, whom we saved from euthanasia, which is why the FACE Foundation has a special place in my heart. I started out as an intern with FACE in 2014 and have been volunteering ever since. Some of you might recognize me from the sunglasses section of Bags & Baubles. This year's Bags & Baubles was an online event that was very special to us – it was our 10-year anniversary!
I will be using the Wag N' Purr Shop blog to showcase some of our unique items, talk about seasonal trends, and provide you with some great gift ideas. I'll also highlight some of our amazing donors, and share heartwarming "success stories" about some of the pets we help save. As of October 2020, FACE has saved over 2,840 lives, and your Wag N' Purr purchases will help us save even more! If you are interested in supporting us by donating your new or gently loved items, please visit our donate page.
I have always been interested in fashion and trends, so I look forward to sharing my insight with you all. To submit blog ideas, ask questions, or request more information about donations please send an email to info@wagnpurrshop.org.