A Beautiful, Well-Traveled Tiffany & Co. Handbag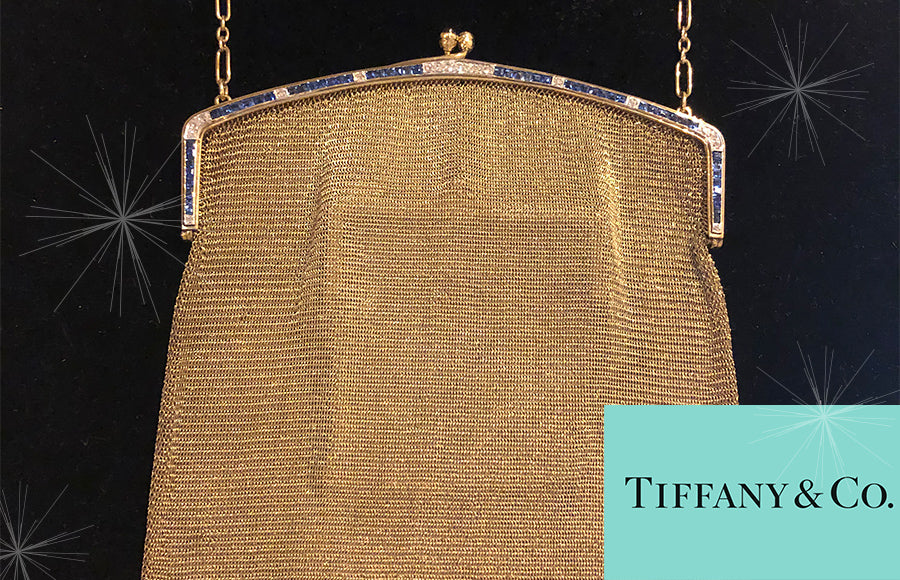 One of our generous supporters has donated a beautiful, 14K gold Tiffany & Co. handbag to the Wag N' Purr Shop, and we are excited for you all to see it! This handbag has a unique story—it is over 100 years old and it has traveled around the globe with the donor's grandmother. The donor recalled how her grandparents loved to travel internationally and attend glamorous parties. "The handbag has been to many countries and lots of lavish affairs!" she stated enthusiastically.

This very kind woman, who wishes to remain anonymous, first heard about FACE in 2004. She was spending many hours in a veterinary hospital with her dog who was ill. During her time in the waiting area, she noticed the FACE Foundation logo and asked the hospital receptionists about it. "I thought FACE was a wonderful idea to help people save a special family member from an unnecessary death," she explained. In 2009, she attended her first FACE fundraiser, "Jewels and Jammies," in Rancho Santa Fe, California. Since then, she has been a wonderful supporter and fundraiser attendee. She has especially enjoyed the Bags N' Baubles events and the Walk-a-Thons.

Currently, she has two rescue dogs: a miniature poodle mix and a Yorkie (Amber Rose & Allie) who are best friends. As an animal lover, the Wag N' Purr Shop's mission is one close to her heart. "Dogs just add so much joy to my life," she explained. This FACE angel is looking forward to showing her support at more fundraisers in the future!