Spring Shopping Guide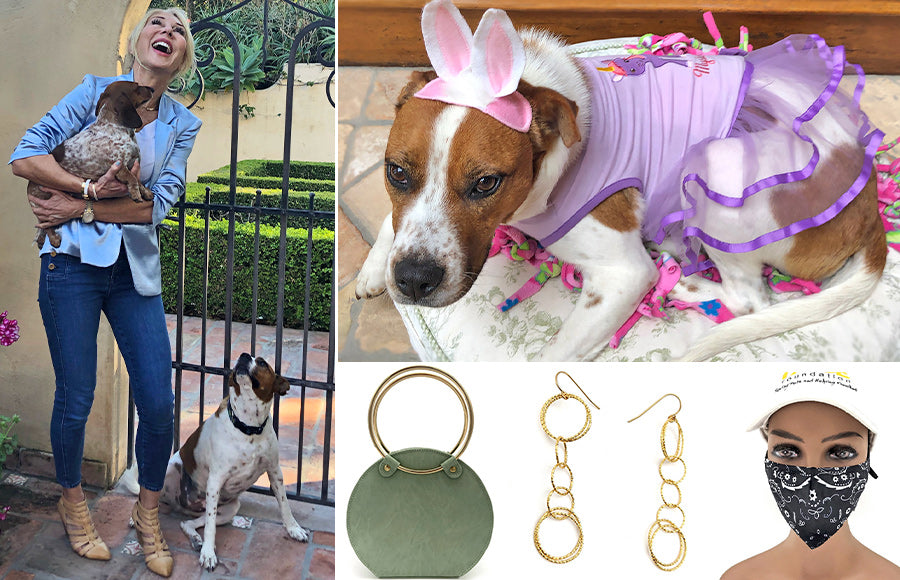 Some of the hottest trends in women's fashion for Spring include mini handbags, trousers, straight leg jeans, blazers, and gold jewelry. The best trend of the season is definitely a cute, protective face mask though! If you love to edit your closet and support animal welfare like I do, consider donating items to the Wag N' Purr Shop. For more information on how to donate items, click here.
SPRING TREND REPORT 
AKA: Items People are Loving!
Cute, Protective Face Masks
Staying safe doesn't have to ruin your outfit! Check out these cute options:

  
Mini handbags – My friends make fun of me because I always carry a tote bag full of things that I *probably* don't need. Mini bags force you to only carry the essentials, so I'll be leaving my 4 extra lip glosses and 3 spare face masks at home, but change is good. I like these options:
Trousers – Ditch the sweatpants but keep the comfort with flattering, high waisted options. Trousers with a sleeveless bodysuit, gold jewelry from the Wag N' Purr Shop, and a mini bag from the Wag N' Purr Shop for a night out? Flawless.
Chic blazers – Going from work to happy hour without time to change outfits. We've all been there! A great blazer makes a great addition to work outfits and date night outfits alike. I also love wearing blazers with jeans or bike shorts to elevate my look.
Gold statement jewelry – I feel like you can't go wrong with gold jewelry. In 2021 we are all about mixing metals so don't put your silver jewelry in storage quite yet, add it to outfits with your gold pieces! Personally, I have chunky, gold hoop earrings and gold chain necklaces on my spring shopping list. If you're looking for some new statement jewelry, Wag N' Purr Shop has you covered! Here are a couple of great options:
Be sure to get on our VIP email list so you don't miss a post. Next up, I'll be talking about upcycled jewelry and sustainable fashion!