Handbag Storage and Upkeep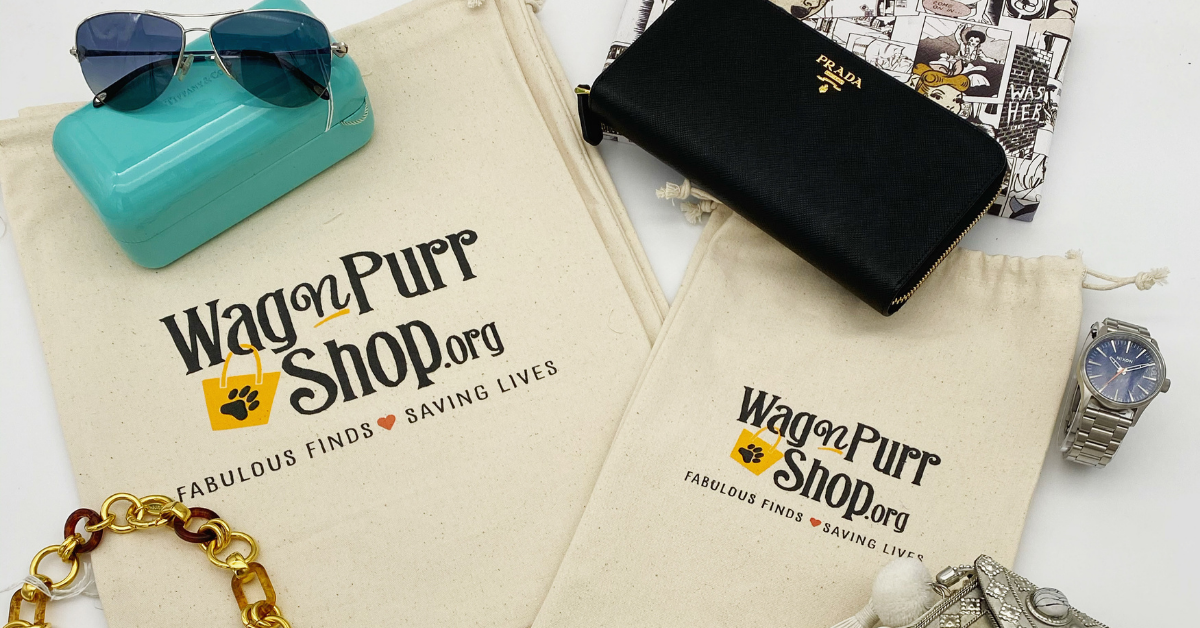 Knowing how to store and clean handbags will keep them looking brand new for much longer! Below I've shared some tips and tricks that I think you'll find useful.
Storage Tips and Ideas
It is important to store handbags properly to ensure they maintain their shape and condition. Stuffing handbags with dust bags or old shirts and sweatshirts is a cost effective way to keep your handbags from slouching or changing shape. Every Wag N' Purr Shop handbag purchase comes with an adorable Wag N' Purr dust bag too! Another tip for maintaining shape is to avoid stacking handbags on top of one another. Instead, stand them up straight. 
Some cute ways to store them while also decluttering your closet are to place them in acrylic bins, on shelves, or on hooks. My larger handbags are stuffed with old sweatshirts and sweatpants so they don't become disfigured. The purses, clutches, and wallets all stand upright in clear bins on a shelf in my closet. On the wall near the bins, I have a set of lucite hooks that I hang my belts and my mini bags on. Using clear containers and organizers looks chic and also keeps me from forgetting about the handbags I use less often. I love being able to see all of my handbags at once.
When purses get too much sun, they can become damaged and discolored. Storing handbags in cool areas away from direct sunlight will protect the color and texture of the bags. Dust bags protect handbags from sunlight and dust, so if your handbags come with them make sure you keep them.
Cleaning and Restoring Your Handbags
Good news - a cloth, warm water, and a small amount of dish soap are all you need to clean leather and canvas handbags at home. This trick can also remove stains. For larger or deep set stains, leather can be cleaned with rubbing alcohol on a cotton ball which can also remove pen marks. Toothpaste and baking soda will help remove deep set stains from canvas handbags. This Good Housekeeping article has specific tips for how to clean the inside of your handbags as well. 
When it comes to repairs, some luxury handbags can be brought back to one of the brand's retail locations. Each company is different, but if they can't fix the handbag themselves they can give advice about where to take the handbag for repairs or cleaning. Leather spas and cobblers restore and clean handbags often, so a quick Google search will give you some options. 
Shopping and Donating Pre Owned Purses
If you are in the market for a handbag, Wag N' Purr Shop has pre-owned designer bags and used purses at fantastic prices! Plus, when you sign up for our email mailing list you receive 15% off your first purchase. All proceeds from the Wag N' Purr Shop benefit the FACE Foundation.
The FACE Foundation recently saved the life of an emotional support animal, Sadie Rose, by providing the financial assistance needed to cover Sadie's surgery costs. With your help, the foundation will be able to save even more animals from euthanasia. If you'd like to donate gently loved items or used luxury handbags, the donation form is located here. We have information on what items we accept on our website. Your donation and location may qualify for our White Paw Pickup Service. Please reach out via our Contact Us page or email us at info@wagnpurrshop.org.