Getting Inspired by Pantone's "Very Peri" and Other Colorful Trends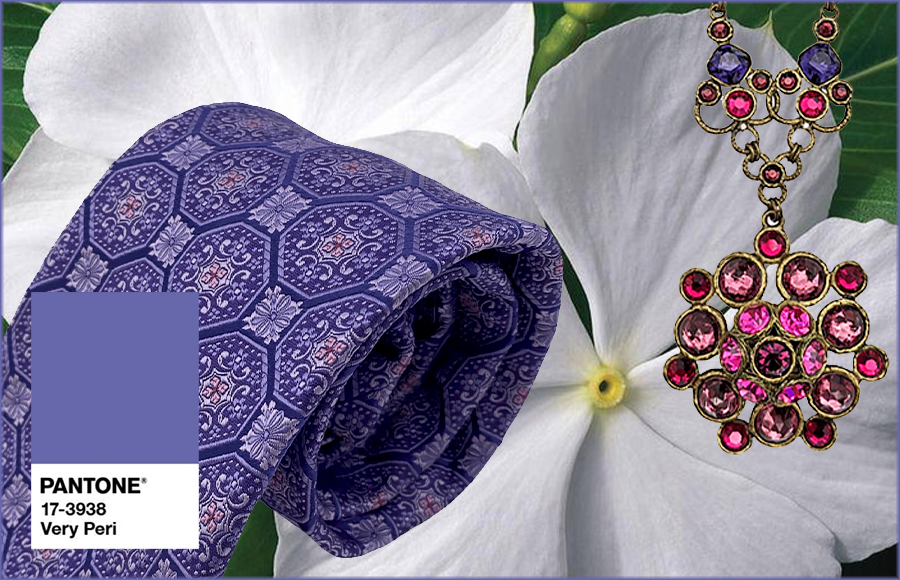 It may still be winter, but we're getting excited about the upcoming trends and colors starting to show up for the post-winter months. Maybe it was Pantone's announcement of its color of the year—Pantone #17-3938, "Very Peri"—that got us feeling lighter and hopeful for spring. The purplish-blue-lavender color, along with other shades of purple and pink, are filling Instagram feeds and gracing runways. At Wag N' Purr Shop, it's got us thinking about the different ways of incorporating these beautiful shades—and more color in general—into our looks.
Accessorizing with Pops of Color
You may not want to dress head to toe in Veri Peri, but a purple handbag can add a chic and on-trend addition to your look. Take it from The Trend Spotter: "This season it's all about bright pops of color, and there's no better way to do it than with some jewel tones. Purple bags of all sizes will instantly illuminate any outfit, no matter what other shades you throw into the mix." These colorful handbags at Wag N' Purr Shop are sure to turn your outfit from blah to ooh la la!

Looking at Chanel's 2022 Spring-Summer Collection, color and shape are front and center. The classics, black and white are ever present, but one thing that stood out were all of the pink and purple bags sprinkled throughout the show. We're taking that cue and accessorizing with pinks and purples in all kinds of ways!
Scarves are a Classic Way to Add Color to an Ensemble
Let's face it, a beautiful scarf can tie a whole outfit together, whether you're adding color on color, jazzing up a neutral outfit, or adorning a handbag. Considering their textures, weights, patterns, sizes and colors, scarves are incredibly versatile. Many fashionistas and trend reports are also mentioning the appearance of more headscarves.
Ever wonder when people started wearing scarves?
Here's a fun, brief history from Scarfe:
"The modern scarf has its origins all the way in Ancient Egypt, where the first recorded scarf was used by Queen Nefertiti who was said to have worn a "tightly woven scarf topped with a conical headdress" in 1350 BC. Under the Chinese Emperor Cheng, scarves made of cloth were used to mark military rank. Later on in Croatia, the scarf continued to play a role in military ranking, with higher ups wearing silk scarves and lower ranking soldiers wearing cotton.
However, it wasn't until the 19th century that scarves became a popular fashion accessory. For the greatest portion of its history, the scarf was subjected to use as a sweat cloth, or to keep clean. That changed when fashion designers saw the potential to capitalize on the fabrics and designs coming out of regions such as India.
The French fashion empire Hermes designed the first ready-to-wear graphic silk scarf in 1837. That same year, the fashion industry in Europe and America embraced scarves after Queen Victoria sat on her throne and popularized gorgeous silk cravats with stunning graphic prints. The designs and fabrics used denoted class ranking, and served to signify fashion sense. The birth of the modern scarf had just taken place."
Imagine some of these beauties accentuating your own personal style:
Colorful Gems, Big Bauble Rings, and Vintage-inspired Jewelry are Hot, Hot, Hot
Adding color with jewelry has never been more fun. This, hot off the press from Harper's BAZAAR: "Powerhouse brands like Chanel and Versace are just a few of the designers extending the current penchant for all things vintage to their collections of accessories…From necklaces with rows of pearls to brooches and gold-tone drop earrings with ornate enamel details, jewels that look like they came from your favorite consignment store are all the rage." And this: "Between Swarovski's new, modern look and Maria Grazia Chiuri's latest collection of fashion jewelry at Dior, it's clear that colorful bauble rings are here to stay."
It's like getting to play dress-up and be on trend at the same time! As a fun and fabulous resale boutique, Wag N' Purr Shop has many vintage and vintage-inspired pieces along with unique, big and colorful baubles to choose from! Below are some of our favorites, but be sure to come back often to check out what's new!
We hope we've inspired you to take a look at the many fun ways you can accessorize with color. Even if you typically find yourself wearing black and grey, or other neutrals, throw on a colorful scarf, show off a big bauble ring, or sport a beautiful purple bag. Maybe even Very Peri!