From Quarantine to the Social Scene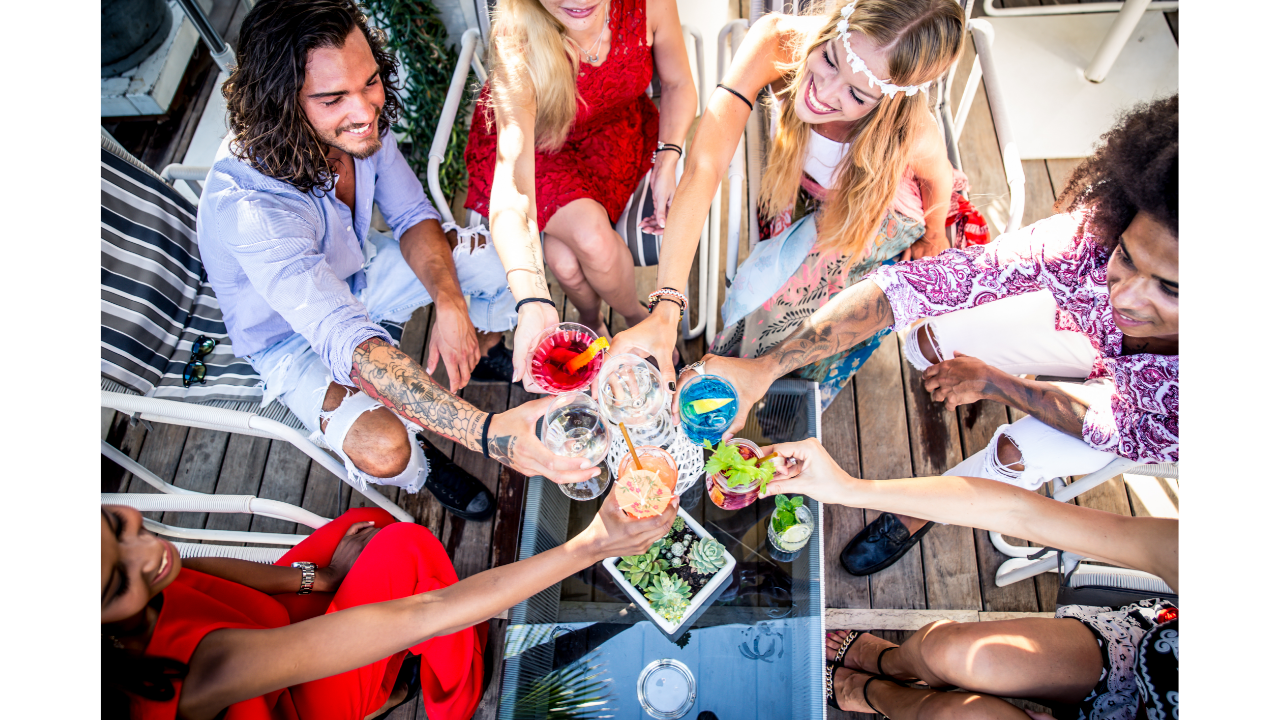 As we all make the transition out of our COVID leisure wear, you might find yourself standing in front of your open closet lamenting that you have nothing to wear to all of these events that are piling up on your calendar. Maybe you went a little overboard on the sourdough, or it's just been so long since you went anywhere that all your clothes feel a little out of style. If you are like me, you probably have a couple of basic outfits that you are wearing over and over again. Don't fret, Wag N' Purr Shop has great accessories to help you elevate your look, get more mileage out of the clothes you have, and make a splash at your summer social events! Plus, you will be supporting the FACE Foundation with every purchase of gently loved, second hand goods from our site.
You're finally leaving the house, so don't forget to protect your eyes  
Now that you can leave the house this summer, you can sport a great pair of sunglasses to tie your look together! These Knockaround Fort Knocks frosted sunglasses will transition any outfit to beach ready, not to mention are hearty enough to withstand a rocky boat ride and some splashing water. If you're heading to a fancier affair, like a weekend brunch on the patio of your favorite restaurant, these Louis Vuitton Laurel Sunglasses from Wag N' Purr Shop will look great with your favorite sundress!    
Knockaround Fort Knocks Frosted Sunglasses, $28.00
Elevate your look with a unique vintage scarf 
A good vintage scarf is one of my personal favorite accessories because not only can it make a statement, it can be worn in so many ways. Wag N' Purr Shop has a great selection of silk scarves at great prices! This Grant Gaither Silk Jungle Scarf has a gorgeous animal print!  Wrap this scarf around your neck, so you can show off the detail, and pair it with a great pair of gold hoops to take any simple sun dress to the next level. If you want to wear your favorite necklace, and keep your earrings simple, I recommend wrapping this Diane Freis Animal Print Scarf in your hair. The vibrant pink, blue, and purple will also accentuate your summer sun kissed glow!  
Grant Gaither Silk Jungle Scarf, $24.00
Diane Freis Animal Print Scarf, $40.00
A great belt ties it all together
One of my favorite tricks to dress up my basics is to introduce a really pretty belt. Not only can they bring your whole look together, they also add the perfect amount of definition to your waist. Wag N' Purr Shop has some great options that will help you flex that daytime dress into a pulled together evening look.  Both the Judith Leiber Karung Adjustable Belt and the Avignon Vintage Suede Belt have these great gold detailed buckles, which will allow you to keep the rest of your look simple but still be ready for dinner at your favorite restaurant or cocktails with your friends!    
Judith Leiber Karung Adjustable Belt, $90.00
Avignon Vintage Suede Belt, $22.00 
100% of Wag N' Purr Shop profits benefit the FACE Foundation and its work to save pets from economic euthanasia. In addition to shopping our store, you can help by donating gently new and used items. Information on what items we accept can be found here and the donation form can be found here. If you have any questions, please email info@wagnpurrshop.org or reach out via the Contact Us Page.