Which Tie is the Perfect Gift for Dad?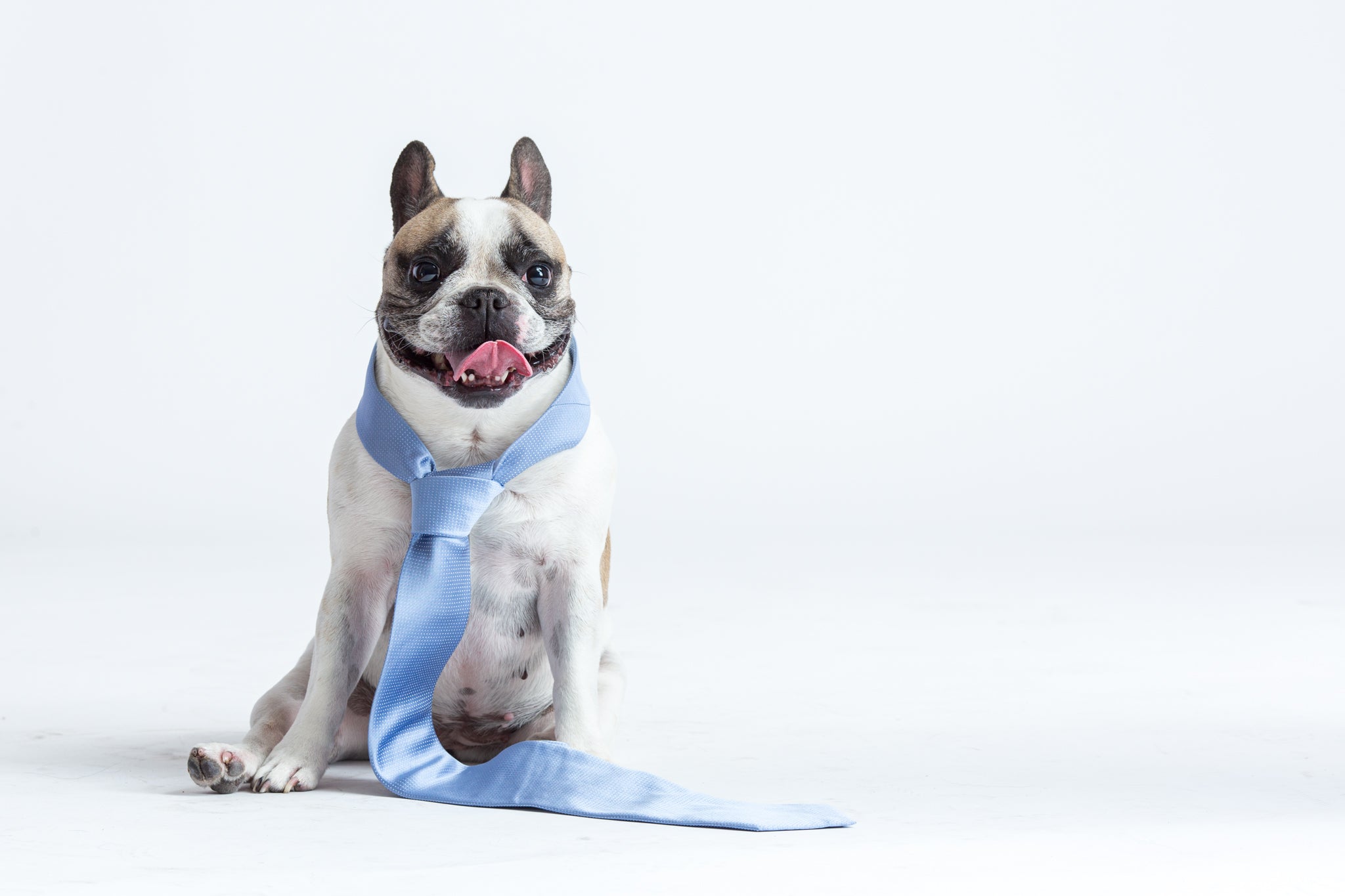 Father's Day is upon us and you know what that means…a trip to the mall! Especially during these times, going to the mall can be a hassle, from parking and waiting in long lines, to figuring out what stores will even have the items you're looking for. Not to worry! Wag N' Purr Shop is here to help. Wag N' Purr Shop is an online resale boutique with all kinds of new and gently used items, including fashion accessories and designer goods for both men and women. Here you can find dad's perfect gift with just a click of a button from the comfort of home. No parking hassles and no lines.
So, now that I have your attention, let me tell you about our amazing selection of designer ties. Why ties you ask? Let's face it, ties are still the perfect Father's Day gift, and a classic staple for any man's closet. Industry insights on grandviewresearch.com point out that neckties "project professionalism, confidence, authority, power, and exclusivity…" and that the necktie market is expected to grow in part because of the "…rising trend of pairing ties with casual wear."
Wag N' Purr Shop features a wide selection of men's ties, from Armani to Versace, with varying widths and lengths, and for all types of occasions. A necktie is also a way for guys to show a bit of their personality through conservative or abstract patterns, textures and fabrics, or splashes of color. Our online store has a wonderfully varied tie collection to choose from!

For example, if you're looking for something professional for dad to wear to work, then check out our GUCCI Abstract Chain Link Pattern Silk Tie. With its eye-catching design and dark colors, your dad is going to be the talk of the office. Dark colors evoke authority and give you a clean look, perfect for the office or any formal event. Dark colors are easy to pair with any formal clothing dad may already have in his closet, making it an easy choice.

Or maybe you dad likes more of a classic look, like this vibrant blue tie from Polo. Blue is a color that is commonly worn by salesman and politicians, this is because it conveys trust, stability, calmness, peace, and confidence. Blue is a great color to wear to an interview or client-facing event because the color will automatically make you seem more trustworthy and approachable.

For a bolder look, consider this red-orange and blue Hugo Boss Tie. Red ties symbolize wealth, strength and authority, and in many cultures also symbolize good luck. The orange tone softens the look adding an adventurous aspect to any outfit.
Your dad not a tie guy? Well not to worry because Wag N' Purr Shop sells other men's items like sunglasses, bags, jewelry, wallets and more! And don't forget…gift cards are always in style!
Remember…when you make a purchase from Wag N' Purr Shop, you are not only supporting a small business, you are also saving lives while doing it. All Wag N' Purr Shop profits benefit the FACE Foundation and its mission to save pets from economic euthanasia.
Blog Written By: Karla Rodriguez Garcia