Investment Bags — The Purchase that Pays!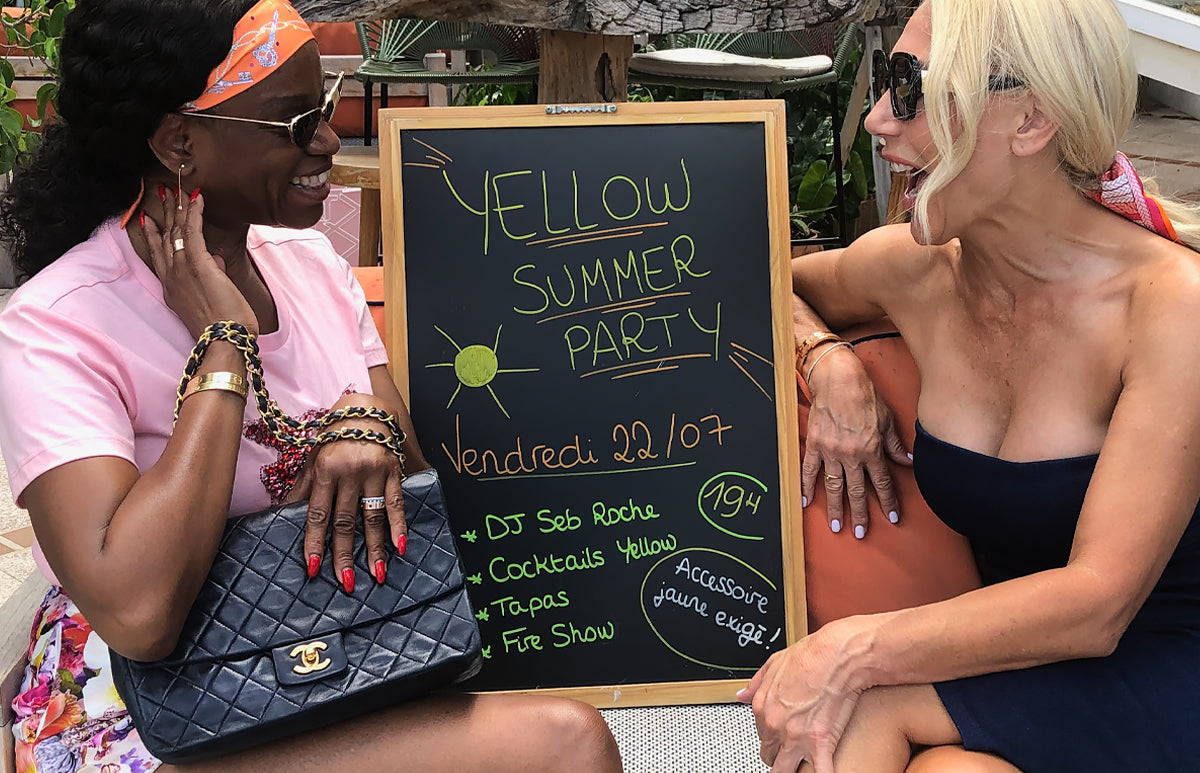 Considering an investment bag, but don't know where to start?
Wag has your back! We're breaking down the basics of purchasing an investment piece, and the benefits of selecting a pre-loved designer bag.
. . . . . . . . . . . . . . . .


Today we're looking into several designers, and some specific bags that have been shown to be ideal investment pieces, as they stand the test of time in terms of prestige, enduring style, and function. We'll also breakdown what defines an investment bag, and how to find the right one for you!
We frequently hear fashion bloggers talk about 'investment bags" – quality pieces that will not only become a staple in your wardrobe, but can also be resold and given a new life via the evolving luxury resale market. But how do we know which bags are worth investing in?
What Defines an Investment Bag?
You may be asking, what defines an investment bag? Generally, investment bags are high quality pieces with a value that appreciates over time. Investment bags are also associated with high desirability that is often impacted by product scarcity. Luxe bags that are limited edition, or known to be produced in a limited quantity, are more likely to fall into the investment bag category. Investment bags are also about quality, so be sure to consider the name brand and the bag's overall craftsmanship.
Another important consideration is that your purchase does not need to be new. Choosing to buy a pre-loved investment bag is not only a great financial and personal investment—it also helps the environment! We love that the luxury resale market is aiding the movement away from fast fashion -- an industry that uses up vast amounts of water, energy, and other resources. So keep in mind, vintage/pre-owned = sustainable. 
Finding the perfect investment bag can be a process, but don't give up and buy on impulse. You will want to end up with a bag that meets your needs, functionally, and makes you happy when you carry it!
Designers to Consider:
Here's a collection of some of our fav designers, also known to produce some of the most iconic and coveted investment bags! Insiders say the top three are Hermès, Chanel and Louis Vuitton. However, there are several other designers who are also known to bring in the cash on the resale market and we'll be checking out a few of those, including Gucci, Prada and Fendi.
CHANEL 
The retail price of Chanel bags has continued to rise over the last two years, and accessibility to these iconic bags is dwindling. As the French fashion house continues to build on its exclusivity via higher prices and waiting lists, there's no doubt that a Chanel bag is an essential investment – not to mention, a wardrobe staple that's guaranteed to never go out of style.
Chanel is currently one of the most talked about designers, and it appears investing in Chanel comes with little risk and plenty of potential reward! Chanel's gorgeous 11.12 now sells for almost as much as a Birkin -- a rapidly increasing resale value.
Wondering where to start in the world of Chanel investment bags? You won't regret a classic quilted leather flap shoulder bag. Introduced in 1983 by Karl Lagerfeld, the year he started his tenure at Chanel, it retains an average of 85% of its value and is certain to become even more sought after.
Shop our vintage Chanel collection here.
HERMÈS
There's little surprise that people are on waiting lists to get their hands on one of Hermès' most coveted bags—the Birkin. Over the years, the French fashion house has withstood changes in consumer and industry demands and managed to outlast competition in the competitive landscape of luxury fashion.
The Birkin is considered by many to be the ultimate investment bag. In 2016, TIME described it as a "better investment than gold." First produced in 1984, and named after songstress Jane Birkin, this bag is arguably like owning a piece of fine art. The epitome of Parisian class, the iconic Hermès Birkin bag is an ideal choice when shopping for an investment bag, especially when considering the potential in the resale market.
Beyond the household name of Birkin, Hermès also offers the sleek and versatile Constance! Designed in 1967, the Constance is modern, chic and highly functional with an over-the-shoulder design. And don't we love the simple but iconic H clasp!? You can't go wrong with this bag, as it's an investment piece that you're guaranteed to cherish for years to come. Currently, the Constance is regarded as one of Hermès' most elusive but desired bags.
Hermès' Bolide dates back to the early 1920s and was created with the modern woman in mind. The bag's zip closure allowed it to be kept in trunks, allowing globetrotters to secure the contents of their bag, and the larger sizes could even serve as luggage. The Bolide's zip top closure gives the bag a distinct and uniquely stylish shape, which is perhaps why the bag has managed to remain on-trend for the last hundred years!
Browse our Hermès collection here.
LOUIS VUITTON
Louis Vuitton is synonymous with luxury, style, and prestige! With a 119% resale value on average, their iconic LV logo adorns some of the most coveted bags in the fashion world! Some of the French fashion house's popular designs include the Speedy, Alma and Neverfull tote.
Louis V bags and accessories have been amongst some of the best-selling items at Wag! So be sure to sign up for our VIP email list and keep an eye on our new arrivals! P.S., if you're not looking for a bag, Louis V accessories are also considered a great investment and addition to your closet. A chic scarf, belt, or pair of sunnies can take a basic look to something timeless.
Shop Louis Vuitton here and check back often!
GUCCI
Life's Gucci, and so is the resale market for Gucci bags. It's hardly surprising that the Italian fashion house is one of the most popular and searched brands on the vintage handbag market. One of the more renowned fashion houses in the world, Gucci calls on their iconic "GG" logo to provide a classic and timeless feel, and pieces that display this design are coveted. From classic totes with neutral tones to modern crossbodies featuring velvet and vibrant colors, there's something from Gucci for every fashionista. Beyond bags, Gucci belts and accessories are also sought out frequently within the world of luxury consignment, and Wag also has a few of these fabulous items!
Shop Gucci, including this fab vintage, lizard bag here.
PRADA
Prada or nada! Prada introduced their nylon collection in the 90s, at a time when their utilitarian ideas about using new materials was rare in the high fashion world. Today, many of these iconic nylon styles retail for 118%+ on popular resale sites! Beyond nylon, Prada is known for crafting their bags with their exclusive Saffiano leather. Prada is a favorite of A-list stars, such as supermodels like Bella Hadid and Kendall Jenner, as well as pop star Dua Lipa.
Shop this stunning vibrant Prada Tessuto shoulder bag!
FENDI
You can't go wrong with Fendi! Founded in Rome in 1925, Fendi has been known for its opulence, craftsmanship and luxury from the start. Bags featuring the Fendi log retain an average of 84% retail value at resale, as the brand's iconic logo is highly notable and desired by fashionistas across the world. Fendi is a favorite among Hollywood's "it girls," from pop star Billie Eilish to actress Blake Lively, as a Fendi bag can easily elevate a simple look to something fabulous!
Check out this iconic Fendi Runaway Shopper Tote!
Another thing to consider when purchasing an investment bag is the personal connection – to reference Marie Kondo, "Does it spark joy?".
If it makes your heart sing, don't be afraid to splurge on a timeless, designer bag! A new or pre-loved investment bag will easily elevate your wardrobe for a lifetime, or it may be an investment you eventually cash in on.
Don't forget, 100% of investment bags purchased through Wag N' Purr Shop benefit pets in need of life-saving veterinary care through our partnership with FACE Foundation. Buy a bag and save a pet today! 🐾
Shop our Luxe Resale Collection Now!
Did you know that all our beautiful items are generously donated by animal lovers, Wag N' Purr Shop fans, and FACE Foundation supporters?! If you are ready to part with a gently loved item, please consider donating to Wag! Your donation provides the gift of saving a pet's life!
Donate Here! Need more info? Email events@face4pets.org or call (858) 480-9368.
1 comment